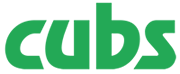 In the world of Cubs, excitement and adventure take center stage. The program is a dynamic blend of activities that span the realms of fitness, global awareness, and beliefs. Cubs not only get to express their creativity but also actively engage with their local communities. The journey includes the thrilling introduction to outdoor skills and participation in adventurous activities, alongside the unforgettable experiences of camps and residential adventures. Cubs embark on a diverse exploration, where every activity is a step toward building skills, fostering teamwork, and creating lasting memories.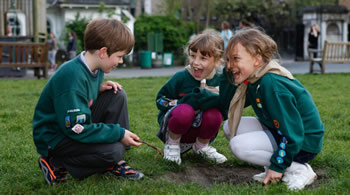 The Cub Pack stands as the next exciting chapter in the Scout Group, succeeding the Beavers. Cub Scouts are a dynamic group of young individuals, typically aged between 8 and 10½ years old. This phase marks a continuation of the Scouting journey, where Cubs delve into new challenges, adventures, and opportunities for personal growth.
Typically, a Cub Pack is structured into small units known as Sixes, each led by an older and experienced Cub referred to as a Sixer, often supported by a Seconder. These Sixes play a pivotal role in the organization of the Cub Scout Pack, serving as dynamic subgroups. Beyond their organizational function, Sixes create a sense of camaraderie, offering a designated gathering point for Cub Scouts at various junctures during Pack meetings, fostering connection and unity among the members.
Throughout their time in the Pack, Cub Scouts are afforded opportunities to engage in a diverse spectrum of activities, including trips, day outings, and camping adventures. The emphasis lies on active participation and personal development rather than conforming to predefined standards. This key approach ensures that each Cub Scout has the chance to explore, learn, and grow at their own pace. To acknowledge their accomplishments, Cub Scouts can earn a variety of badges and challenge awards, highlighting their unique achievements and contributions. It's a journey where the focus is on the individual's progress and the collective spirit of the Pack.
Find out more about Cubs
After Cubs comes Scouts, Cubs usually move up to Scouts when they are 10½ years old