Ready to begin your adventure? There are five sections you can join, depending on your age. The activities and opportunities vary but what is the same is that each will empower you to make friends, learn skills and try new things.
Whether you're a young person who wants a taste of adventure, a parent who's looking for new interests for their child, an adult who wants to volunteer or help out in some way,we want to hear from you.
How to Join Scouting in Sunderland
If you're a parent or carer

Want your child to experience the fun, friendship and adventure of Scouting? You're not alone. As well as the chance to take part in a range of exciting activities, scouts learn other skills as well. A recent study showed that 87% of young people said that Scouting helped them to contribute to their communities as active citizens.

Starting age for Beavers is usually 6, but this will depend upon the Scout Group's own waiting list policies. Looking ahead, children can join Cubs from around the age of 8 and Scouts from 10 and a half. Explorer Scouting starts at 14 and runs until Scouts are 18.
Complete the form below to submit your son or daughter's details to join.
You can find out more about our groups and their location here, were you can also find out meeting times of each section.

Volunteers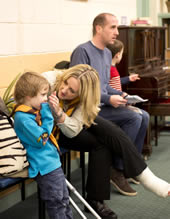 Anyone can volunteer for Scouting from any background. We welcome any gender, sex, ethnic background or religion (or lack thereof – many Leaders are not religious!). The only requirement for entry into Scouting as a volunteer is to pass an Enhanced DBS check without a barring conviction. The Scout Association will carry out your DBS check free of charge. Any skills you have can be useful to Scouting. You don't need to be a hardcore adventurer like Bear Grylls, we have a need for DIY skills, computer whizzes and anything else!

How much time you give is up to you, and you don't need any previous experience. We have a huge variety of roles to suit everyone, and whatever role you choose, we'll make sure you're properly trained and supported.
Just fill in the form below using the Adult volunteer box or email volunteer@sunderlandscouts.org.uk and a member of the District recruitment team will contact you.

Our volunteering opportunities not just about working with young people, groups also need managers, treasurers and even some DIY skills go a long way to help maintain our premises.


More Information about our:-
Squirrels, Beaver, Cub, Scout and Explorer sections.

Our Contact Details.

The Location of Groups in Sunderland District can be found on this page