All young adults, that are members of the association and are aged between 18 and 25 in Scouting are members of the Scout Network, this gives opportunities to 18-25 year olds in Scouting, their own personal development and having fun.
Scout Network is the sixth and final section of the Scouting movement. From the time of Baden-Powell, there have been arrangements for young people who wanted to continue after their time in the Explorer Scout Section.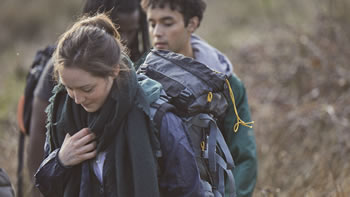 Scout Network members take part in a variety of activities, which they undertake and organise themselves under the leadership of a District Scout Network Commissioner and sometimes with the support of a Programme Coordinator. The Programme is divided into three Programme Areas: Community, International and Adventure. 




If you're moving away from home, for study or for work, you can carry on Scouting through Scout Network (or as an adult volunteer) by informing your District Scout Network Commissioner that you are relocating. They will be able to put you in contact with the District Scout Network Commissioner for the area you are moving to and pass them your details.
Find out more information about Network
To old for explorers ? then Sunderland Network is the place for you