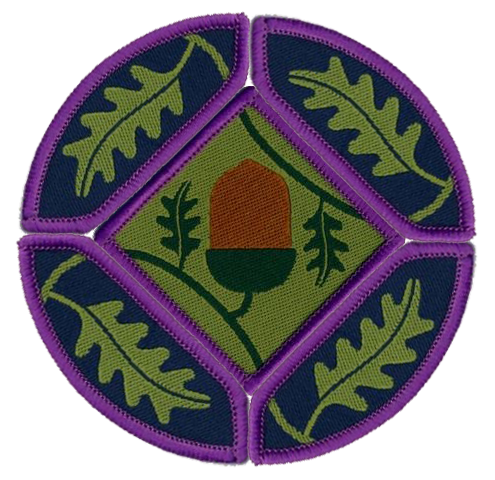 The Young Leaders Scheme is just one of the exciting programme elements in the Explorer Scout section. All Leaders in the Beaver Scout, Cub Scout and Scout Sections who are between the ages of 14 and 18 are members of a Young Leaders' Unit. They are Explorer Scouts who choose to devote a large proportion of their time in Scouting to service in another section.
The Young Leaders' Scheme helps Explorer Scouts to develop and grow as individuals. It allows them to make a valuable contribution to their community and give service to others. The scheme also helps them fulfill the service elements of their awards.

Explorer Scouts who become Young Leaders:
Gain the knowledge, skills and confidence required to become an effective Leader

Further their own personal development

Work towards other Awards, for example Duke of Edinburgh

Acquire the skills that are needed for the Adult Training Scheme

The Young Leader's Scheme is built around 11 instructional modules:
Module A – Prepare for take-off This module is compulsory for all Young Leaders and must be completed within three months of becoming a Young Leader. It covers key areas which every Young Leader will need to know: Young Leaders will learn about leadership styles, when to use particular styles and the role of the leader.

Purpose and Method of The Scout Association

Child protection

Policy, Organisation and Rules (POR)

Activity rules and safety

Understanding the role of the Young Leader and where they fit in the overall organisational structure
The Young Leaders' Badge and woggle should be awarded after completing Module A. This badge signifies that a Young Leader has completed their basic training.
Module B – Taking the lead Young Leaders will learn about leadership styles, when to use particular styles and the role of the leader.
Module C – That's the way to do it! Young Leaders will explore different ways of instructing younger members.
Module D – Understanding behaviour Young Leaders will learn how to deal with difficult situations in their section, and the possible causes of bad behaviour.
Module E – Game on! This module aims to teach Young Leaders the importance of using games as a programme tool in their section. It illustrates different types of games, and shows how they can be appropriate to different circumstances and times.
Module F – Making Scouting accessible Young Leaders learn to identify the individual needs of members in their section. After this module, they will understand the importance of making adjustments in their programmes to take additional needs into account.
Module G – Programme plans
Module H – Programme plans plus Modules G and H tackle an important area of section leadership – programme planning. The focus of these modules is the concept of the balanced programme, including the various awards and badges available. Young Leaders will initially plan a section meeting in Module G, progressing to long-term programme planning issues in Module H. Module G should be completed before Module H is begun.
Module I – What did they say? In all sections, input from the members is crucial to success. This module explores another important leadership function – how to communicate effectively with young people, and how to listen to them. Once our Young Leaders have acquired these skills, they will be able to make a valuable contribution to the health and wellbeing of the section in which they are working.
Module J –This has now been merged with Module G.
Module K – First Aid master class Module K uses a well tested and established training course, the First Response course, to teach emergency aid to Young Leaders. Alternative options to the First Response course are outlined in the module. It may be appropriate for a Young Leader who intends to become an adult leader to undertake this as they approach 18.
Each module takes between one and two hours to deliver, and are ran by the district, the exception is Module K which takes six hours to complete.

Young Leader Resources Downloads
Sunderland Young Leaders Logbook
Young People First, Guidance for Young Leaders (orange card)
Preparing to Lead, Training Guide to delivering the Young Leaders Scheme
District Young Leaders Training Module Dates

Module A
Module G
Module D
Module A
Module E
Module F
Module G & H
Module I & J
On a Mission
In order to ensure that the Young Leader continues to develop in their leadership role, there are 4 missions or projects that can be undertaken one at a time.  A badge is awarded for each Mission when completed.
The Young Leader missions enable Young Leaders to put their training modules into practice. They are best started after module G and H which will help you plan your programs but can be started anytime.
Need help with Young Leader Training ? then Contact explorers@sunderlandscouts.org.uk.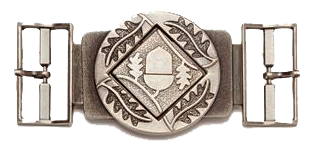 The Young Leader belt buckle and adult badge are awarded on completion of the entire scheme (completion of ALL training modules and missions). This badge can be worn on the adult uniform to recognise a person's participation in the YoungLeaders' Scheme.

The Missions
Mission 1.

Mission 2

Task - run a variety of games: indoor, outdoor or as part of a camp (minimum of three). For example

1.
Task - plan and run an activity (not a game) as part of either the section programme or a camp programme. For example

Run a game for the section you are working with
Run a craft activity for the section you are supporting
Plan and organise a section night activity.

Plan and run a wide-game
Plan and run a day walk with support from a leader
Run team challenges

2.
Create a way to record how your activities are working towards different badges.

Mission 3.

Mission 4

1.

Task - to take the section's programme ideas to a programme planning meeting. This may include:

1.

Taking responsibility for part of the organisation and running the Section in which you are working. This will include.

Attend a section planning meeting
Plan and run a meeting (for example, section planning forum)
Decide who should attend a meeting and invite them
Organise and run a forum for the young people in your section, taking their ideas and suggestions and giving them to the Section Leader
Organising for someone to take notes/minutes/points of action
Plan and run the Sixers/PLs' Forums for two terms, and ensure that the young people in the section understand how they can input their ideas into the section programme
Any other ideas, subject to agreement with the ESL (YL) and SL

Plan and run a linking activity/event with either the section above and below

Work with the leaders of the sections above and below yours (if appropriate) to arrange a linking event/night/activity.

Plan the event/night/activity, making sure it is appropriate for the age/venue

Include members of the section to assist in the evening.

Plan and run a challenge award

Choose a challenge award that either has not already been achieved or has been achieved by the fewest members

Plan the activities on the monthly/termly/yearly programme of the activities needed to achieve the award
Read the full information on Missions